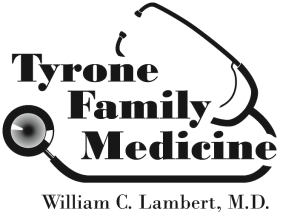 Tired of feeling like another number in a big clinic setting? Our mission is to provide family-oriented care in a smaller and more personal setting.
Tyrone Family Medicine offers excellent primary healthcare to meet the needs of the whole family with additional emphasis on customer service. We guide our patients through all diagnostic procedures and testing, educate them on any illness or disease they may have, customize a program of care and treatment, and support them throughout the recovery process.
Tyrone Family Medicine also offers specialized medical care and services. Conveniently located, Tyrone Family Medicine is your home for family medicine in Tyrone, Palmetto, Fairburn, Peachtree City and Fayetteville.
Our professional staff will take the time to get to know you, your family, and your medical history. They will listen to your concerns, answer your questions and ensure you receive the best care available. For compassionate and comprehensive care for the whole family, look no further than Tyrone Family Medicine.
Dr. Lambert and Mrs. Gloria Carusi are available to provide care for the whole family, and services in internal medicine, pediatric medicine, gynecology, minor office surgical procedures, preventative measures, and more. They will work to establish communication and trust with each patient and family that comes through the door. We treat a wide range of concerns including: Physicals and well woman exams with pap smears and sports physicals, COPD and asthma care, diabetes, high cholesterol, and high blood pressure management.
Tyrone Family Medicine aims to be your long term partner in health and wellness.
Address:
110 Lloyd Ave.
Tyrone, GA 30290
Hours:
Monday, Tuesday, Thursday, Friday: 8am to 5pm
Wednesday: 8am to 12pm